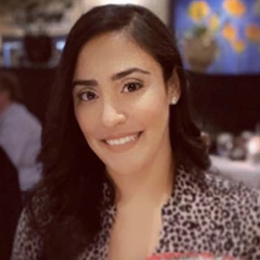 My name is Aldelly and I'm fabulously living with neuromyelitis optica (Devic's disease). A rare demyelinating inflammatory disease that has changed my world. I'm in my early 30's, a mother of two young active boys, a proud daughter of immigrant parents, a sister and so much more. I graduated from Salem State University (major in Spanish Professionalism, minor in Social Work). I'm also a certified translator and public notary for the state of MA.
My diagnosis journey hasn't been easy and is one of the main reasons why I advocate for patient rights. I started experiencing symptoms in 2013 with a limp in my walk, fatigue, migraines and bladder issues. It took me 3 years to get a diagnosis with neuromyelitis optica,2016.
With building frustration, I decided to make a YouTube video on how I was diagnosis and my journey to date. With that came an outpouring of support from family, friends and strangers, especially in the online community. After that I started dabbling with creating YouTube videos, advocating heavily on Instagram to building my own website. I feel as though my advocacy presence online has helped many people on their nmo journey .
In addition to my blog, I'm active on Instagram, Facebook, YouTube and Twitter, where I share nmo information (including how I manage my symptoms, treatment experiences, and what daily life is like with the condition), with the nmo community and share information about products that have helped me manage nmo symptoms. I have spoken about nmo on several podcasts, including "The Autoimm[you]ne Podcast," "A Moment for Mom," "Spastic Chatter," and "Wind and Cloud." This past NMO Awareness Month, I partnered with Genentech on a sponsored article that was placed in ~1K news outlets across the country, highlighting my journey with NMO, experience and how I found a community through social media. I also participated on Rare Diseases Day by sharing my story and painting my hands in honor of the day.
I plan to continue my work and sharing my experiences with nmo on this new journey.
Find me: