Dan Marino
Last updated: December 2021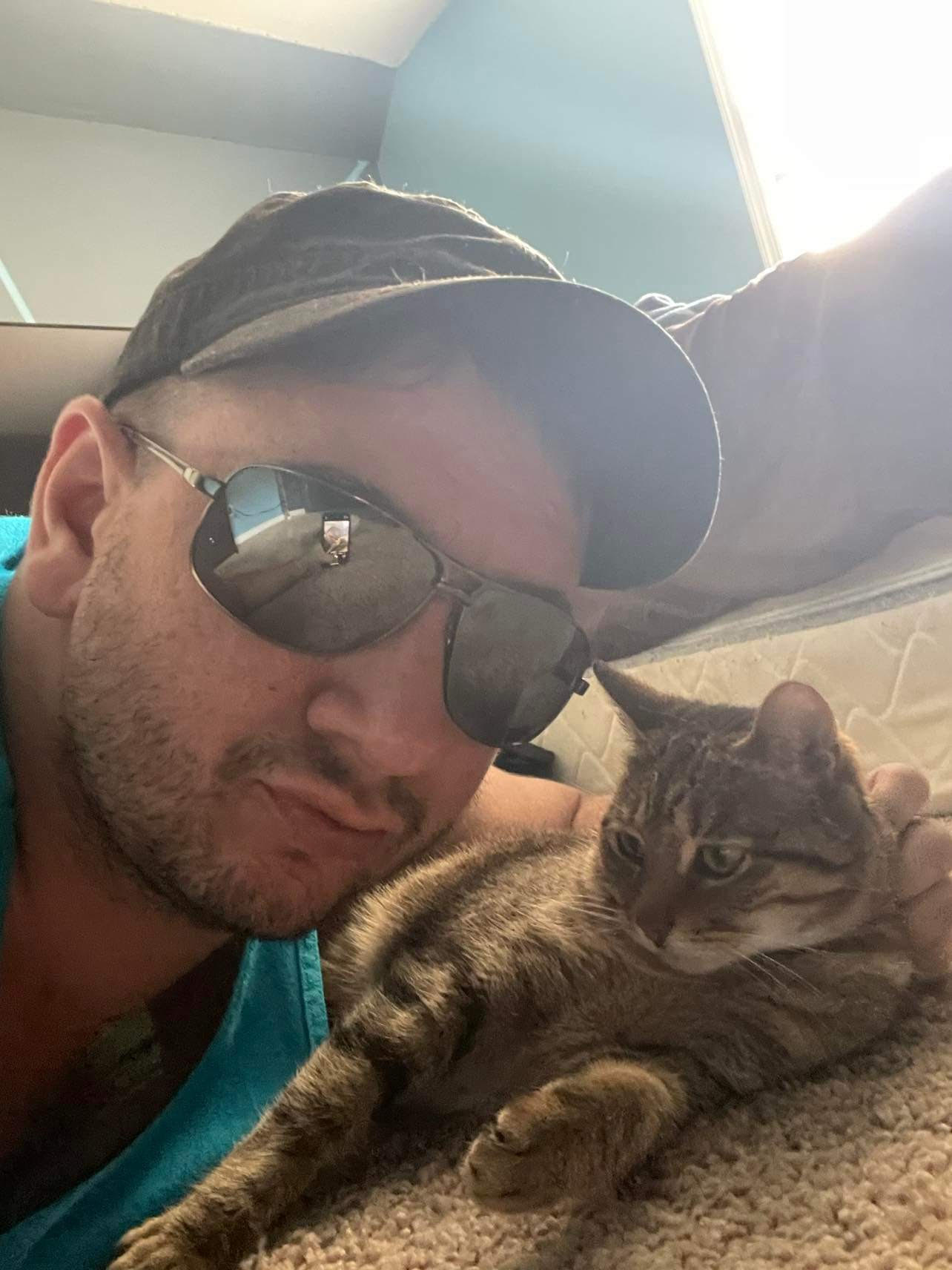 My name is Daniel but go by Dan or Danny. I'm 33 and living in North Carolina, originally from upstate New York. I am a happy cat dad who loves his fur baby. She is my world and cuddle buddy. I am a pretty big Marvel and horror movie nerd. Sadly, nothing scares me anymore. I also enjoy all kinds of music and love to dance and be silly.
I was officially diagnosis with NMO in 2010 but have had issues since 2006 when I was 17. I've had a very long and rocky journey with it and have hit some pretty dark and low points in life. Between battling vision loss and dealing with steroid treatments that made me feel worse about it all. Steroid treatments have destroyed my mind and body. Add depression to the mix and I gained 170 pounds. Weight gain may not be a symptom but has become a struggle for me. As of right now I have lost a chunk of that and have been steroid-free for 5 years. Hope to keep it that way!
My vision has been attacked the most by this disease. I am now at 20/2200 vision. So bad that I am considered legally blind. It's a hard thing to tell people since I can hide it well. It has put a strain on my own life and all my relationships. I have good days where I can joke about it but other days where I get so frustrated, I hide in my room! And try to forget about it all. But in the end, I must stay strong and be around those that care for me instead of pushing them all away.
Being a part of this community is everything I have been searching for and it feels great to be here with everyone! I hope to learn and grow with everyone and maybe help fellow survivors with their own NMO demons.
Click here to read all of Dan's articles on Neuromyelitis-Optica.net.