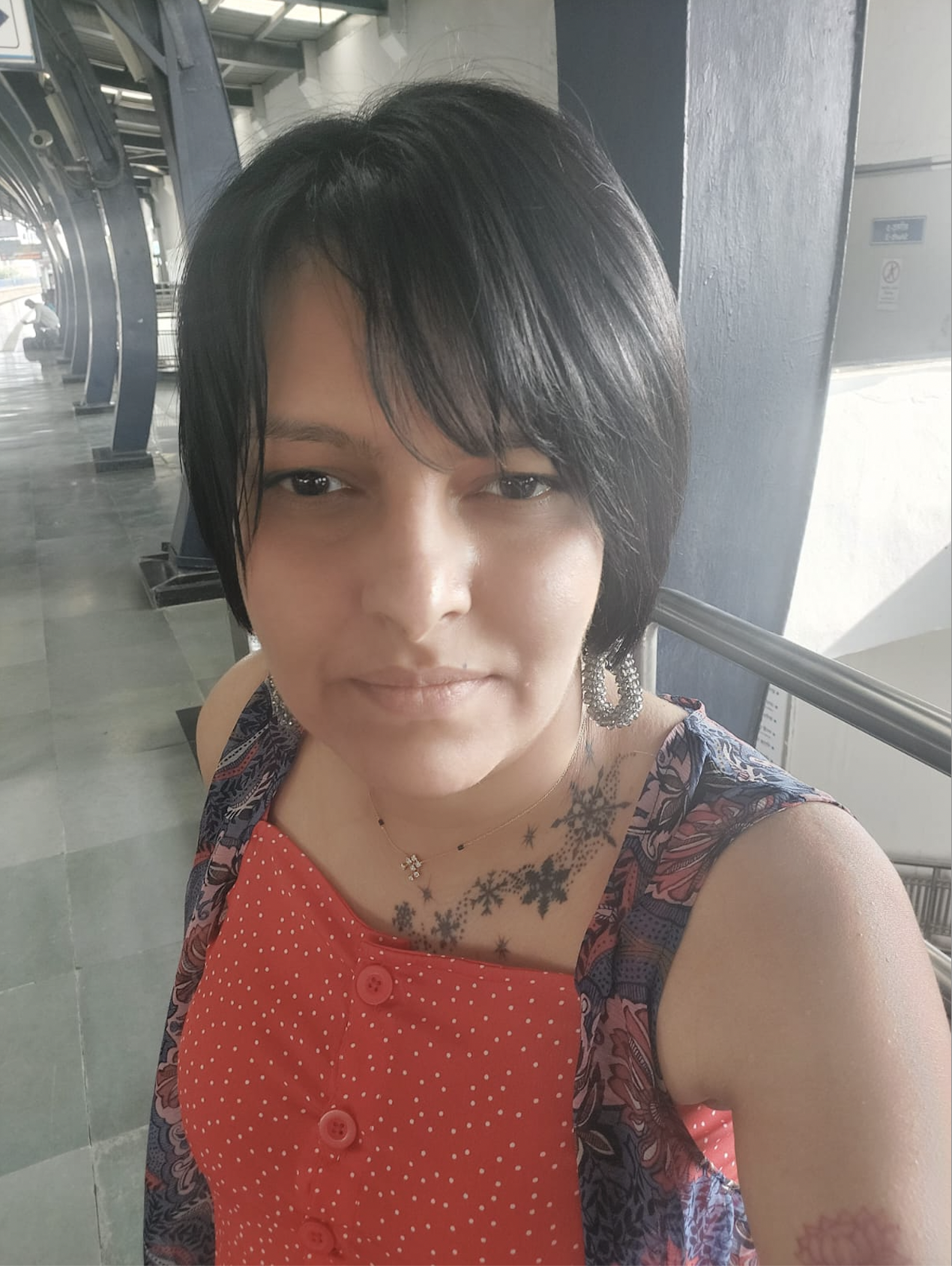 I am a wife, a mom to a 10-year-old girl, and an NMOSD Warrior.
For as long as I can remember, I have been an overactive person: traveling around the world, a big-time foodie, and just on the run - always! I would not sit still. On November 9th, 2021, I was diagnosed with Transverse Myelitis. Within 4 days, I was told that I am AQP4 positive. I have NMOSD.
Doctors in India, where I live, experimented with medication on a fortnightly basis, as they were clueless about what they were dealing with.
During the initial 4 months, I constantly thought that I would never see my daughter grow. I want to give a special mention to my baby girl, who is a part of me and part of my journey. My 9-year-old is standing strongest out of all of my family - it's so unbelievable. My paternal family said I wasn't sick at all, and my husband became my caregiver. Even though he was going through meltdowns, he never failed to take care of me.
There is a saying that there is always a light and the end of the tunnel. My light came when my dad pushed me to look for resources and communities across the globe. My search ended with finding this community, which came as the biggest blessing. It changed my life. My isolation vanished. I accepted the new me, and that's where the healing began. I am so grateful.
People are judgmental towards me because I look okay, even better than before. I am in India and have loads of tattoos, but then they also stare at me because I squint, unaware that I am partially blind. I don't care about anyone's judgmental looks or feel the need to explain myself. I just want to live in the moment because you never know what the next one will bring.
I am passionate about being there for someone. One comment, like, or message, simply to let them know that though I don't feel their pain and I can't be with them on their journey, they don't need to feel isolated. I want to pay it forward because the support that I've received from the members of this community has truly saved my life.
Hey, I am Kshirja, and this is my journey...
Click here to read all of Kshirja's articles on Neuromyelitis-Optica.net.