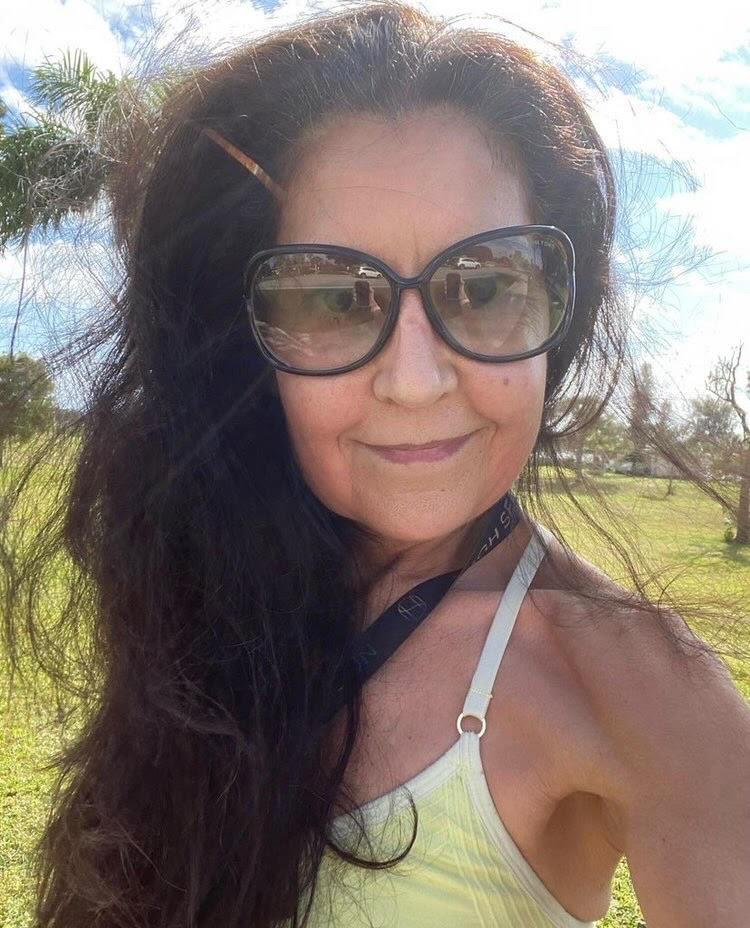 Sandra is 53 years old and has been living with NMOSD for 15 years. A native of New York, she has spent most of her life in Florida, where she was a senior sales marketing associate for a Fortune 500 company until the day that her life changed forever.
Sandra was on a trip that she'd won from her company for achieving top sales when her leg went completely numb and she had burning fire pain in her right rib cage—what she later learned is called the "MS Hug."
After a long struggle to be seen by a neurologist, she was diagnosed with MS. Her doctor put her on several medications, and she went back to work. Eleven months later, she experienced a second attack. The same burning pain returned, but this time in her legs. After a confirmed antibody test and three MRIs, she received one of the first official diagnoses of NMO in the United States.
She worked the next 9 1/2 years and lived her life as fully as possible. She traveled, raised rescue animals, and did animal advocacy work. It wasn't until 2015 that she had to stop working and go on disability. At that point, she began to raise awareness for NMO by sharing her story and opening a women's NMO group on Facebook.
Over the last year and a half, Sandra has increased her advocacy work by leading conversations on the Clubhouse social media app, reaching people all over the world and from all walks of life as they navigate their health journeys.
For Sandra, patient advocacy is not a job, but a way of life. Her illness has deepened both her resilience and her compassion. It is the reason why she loves helping others achieve their full potential. As Haruki Muraki writes in one of Sandra's favorite quotes, "When you come out of the storm, you won't be the same person who walked in. That's what the storm is all about. "
Click here to read all of Sandra's articles on Neuromyelitis-Optica.net.