Understanding the Impact of NMO: Misdiagnosis, Mental Health, and Community
Last updated: November 2022
We collected information about the experiences of 61 people living with NMO in the 1st Annual NMO In America survey. NMO is an exceedingly rare inflammatory neurological condition. Those who live with NMO often face several barriers before receiving an accurate diagnosis and beginning appropriate treatment. For these reasons and so many more, NMO can significantly impact mental wellbeing due to its numerous and unpredictable symptoms, the strain on relationships, and the stress of undergoing different treatments. In this infographic, we wanted to focus on mental and emotional health issues and how they affect the NMO community.
Misdiagnosis
Many people who live with NMO are misdiagnosed with conditions such as MS, lupus, or other unrelated diseases. Misdiagnosis delays proper treatment, which can lead to worsening of symptoms, and undue stress and suffering.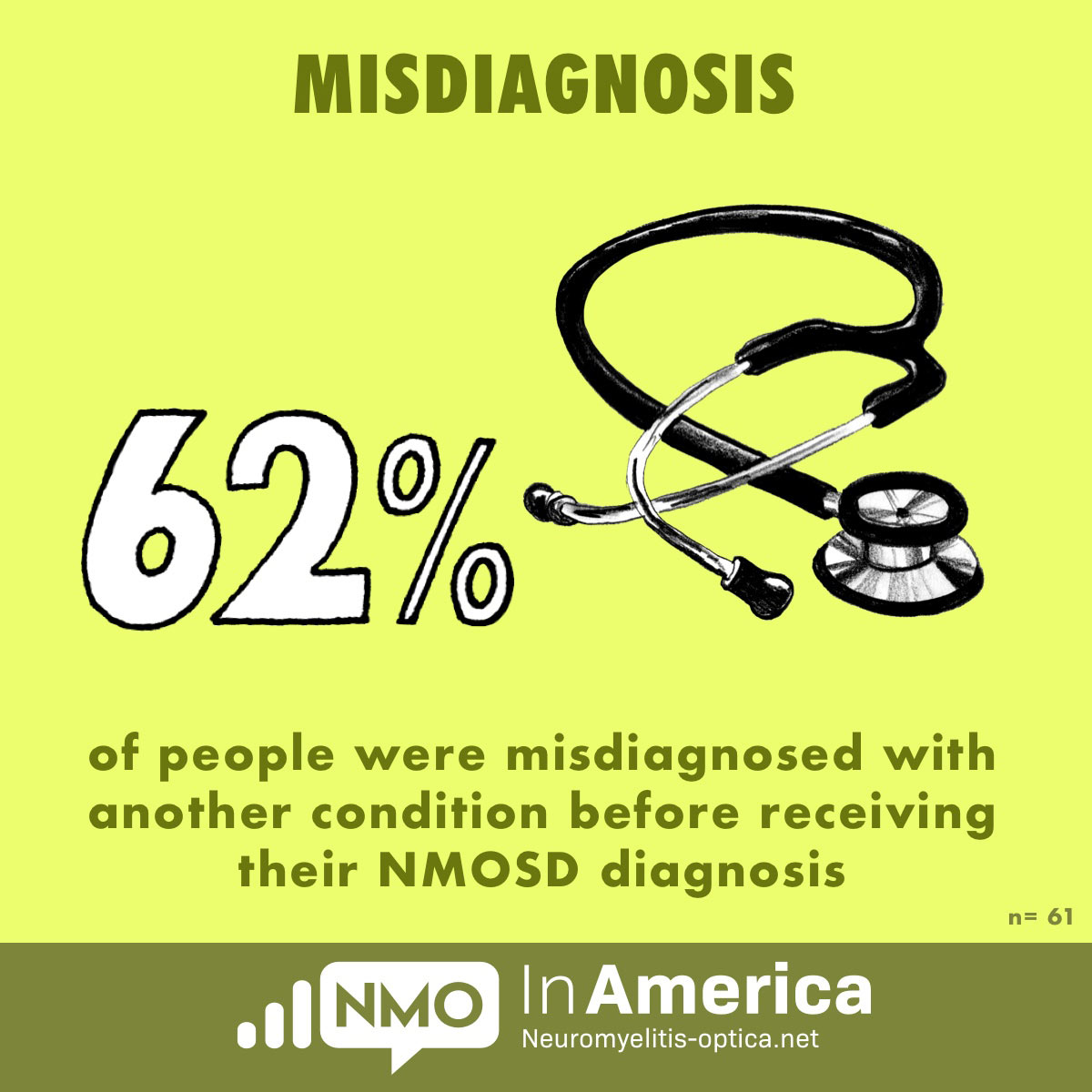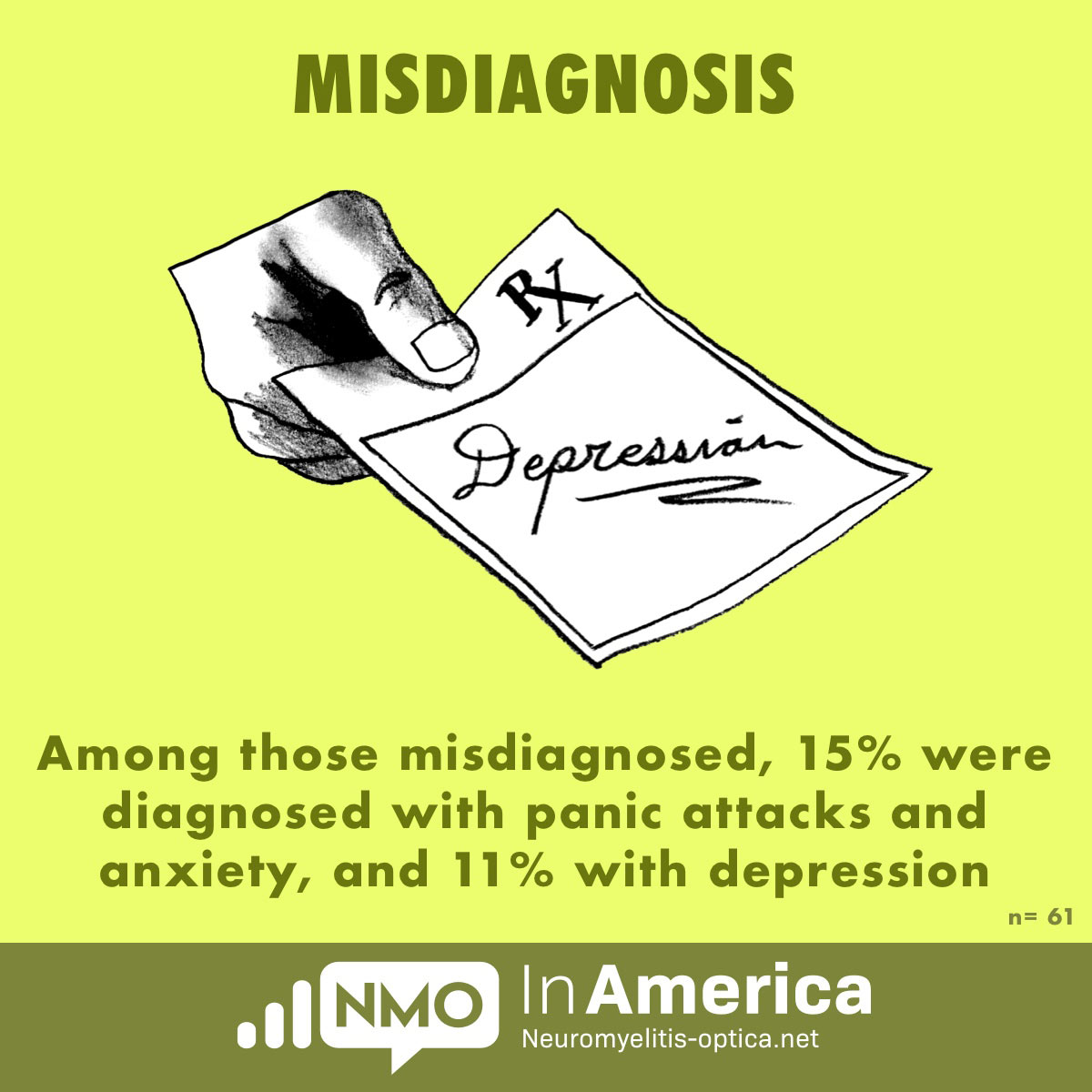 62 percent of people were misdiagnosed with another condition before receiving their NMOSD diagnosis. Among those misdiagnosed, 15 percent misdiagnosed with panic attacks, anxiety and 11 percent with depression
Mental health and NMO
Mental health concerns and NMO can occur together. Some of these challenges or feelings may include anxiety and depression.
Anxiety
Anxiety may feel like worry or dread and typically happens in response to things that happen in your life. A good example is the uncertainty and stress of living with a rare disease like NMO. If you are feeling like this, talk to your doctor. Your doctor can refer you to a mental health professional who is trained to help.
Depression
Depression is common and debilitating among the general population. More than 17 million adults and nearly 2 million children in the United States are diagnosed with depression each year. Depression is more than just sadness – it is a serious mood disorder that affects how a person feels, thinks, and handles daily activities.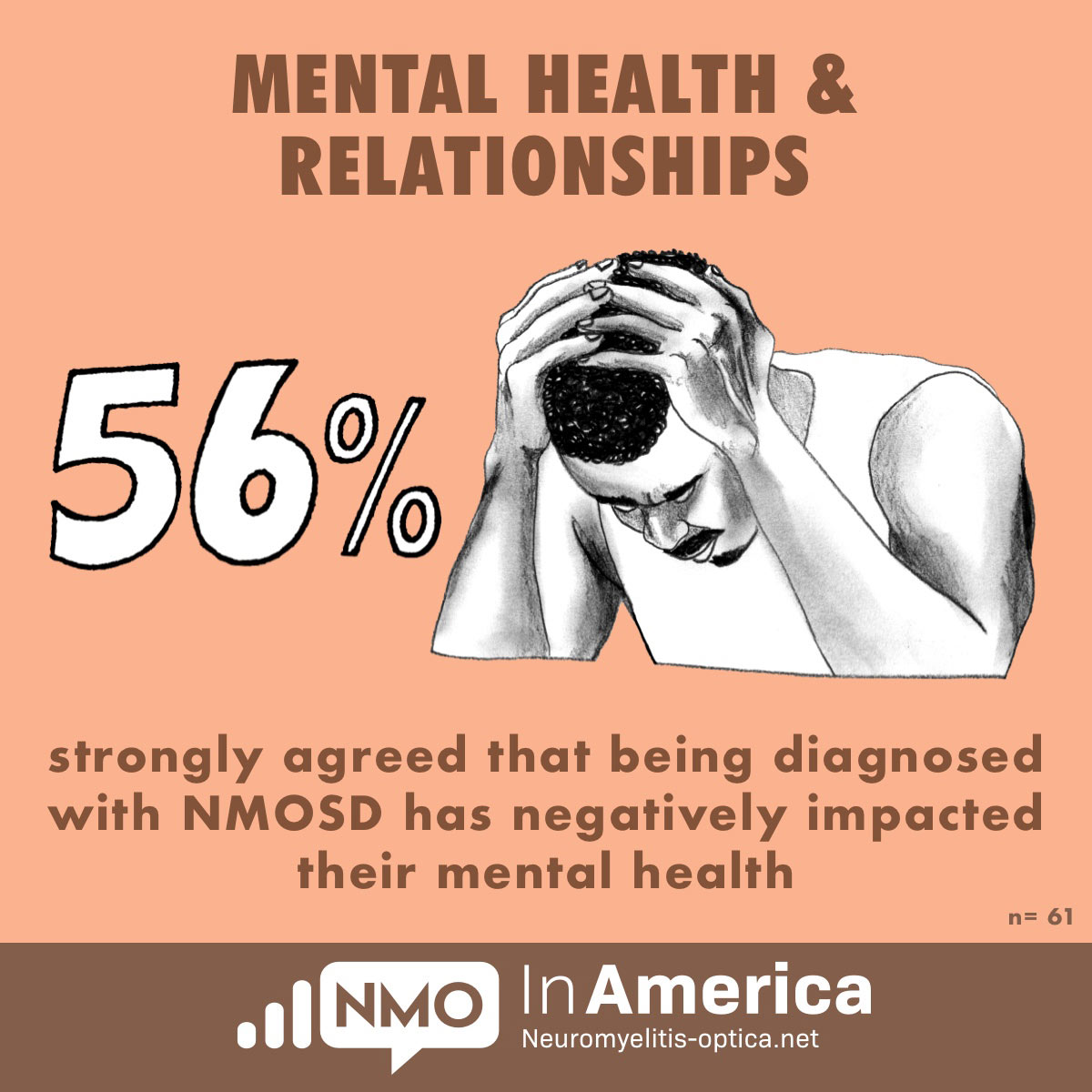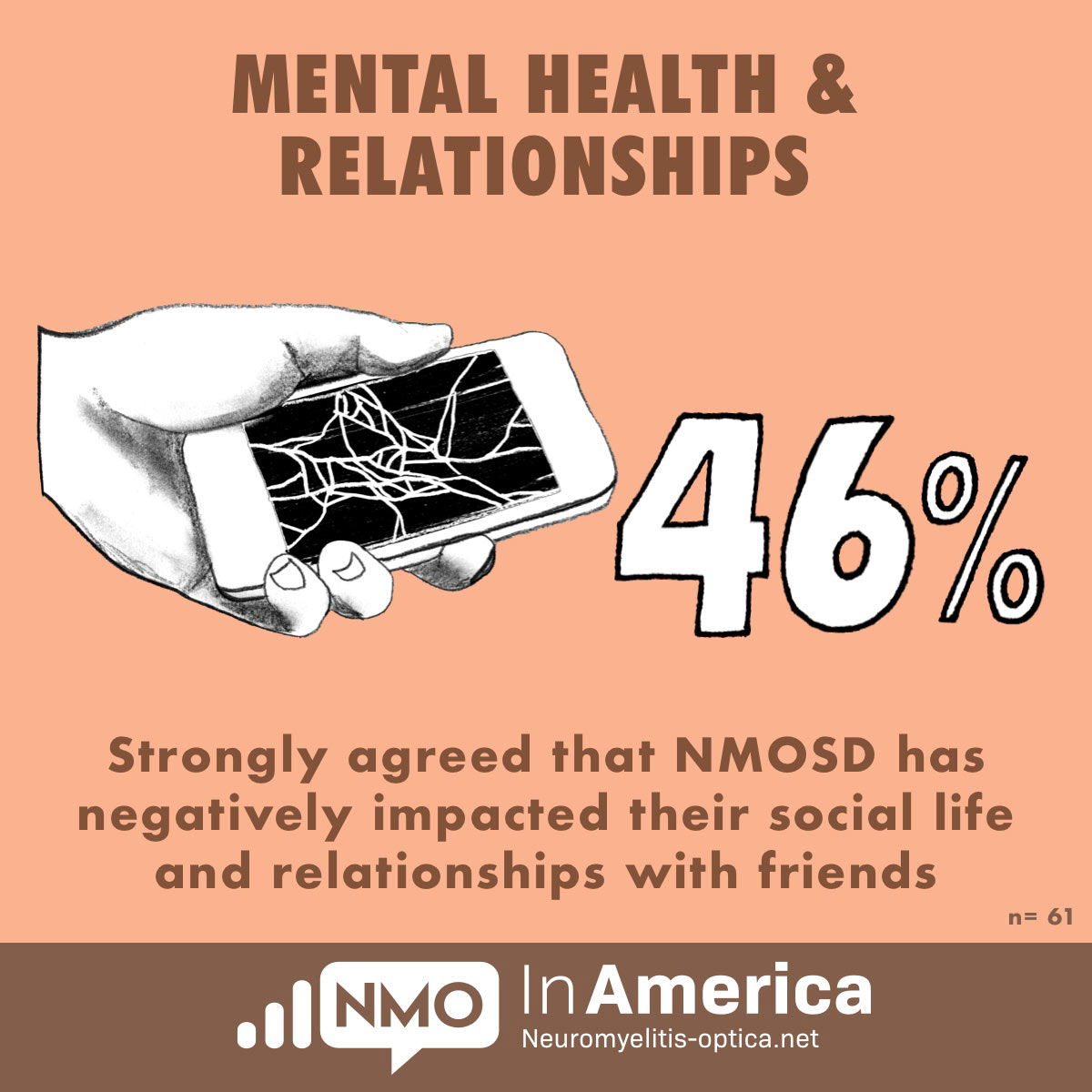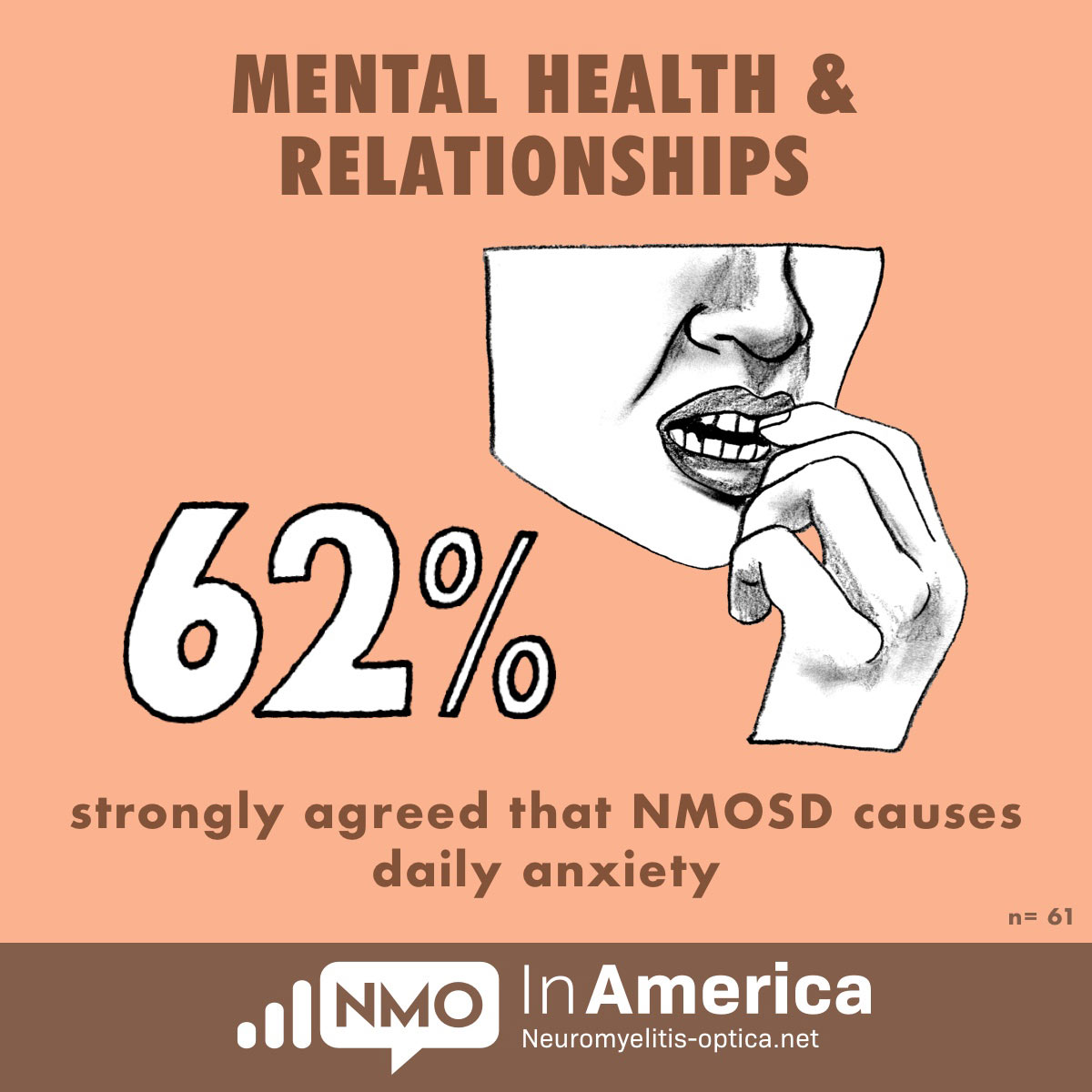 56 percent strongly agreed that being diagnosed with NMOSD has negatively impacted their mental health
62 percent agreed that NMOSD causes daily anxiety
46 percent strongly agreed NMOSD has negatively impacted my social life and relationships with friends
The meaning of community
Neuromyelitis-optica.net is an online community created by and for you. It is our intention to craft a vibrant and resourceful space where you can find and give information and support, build camaraderie, and so much more.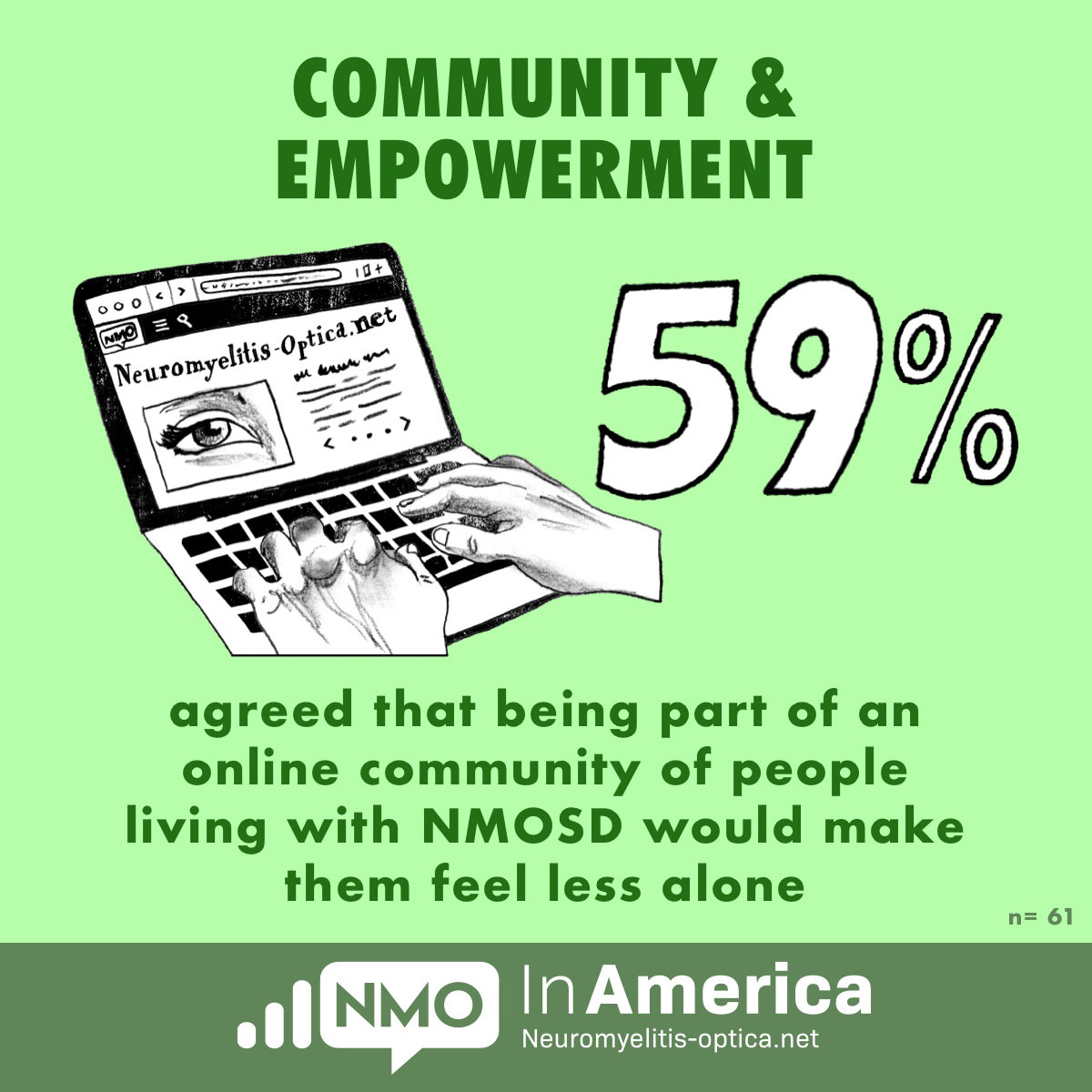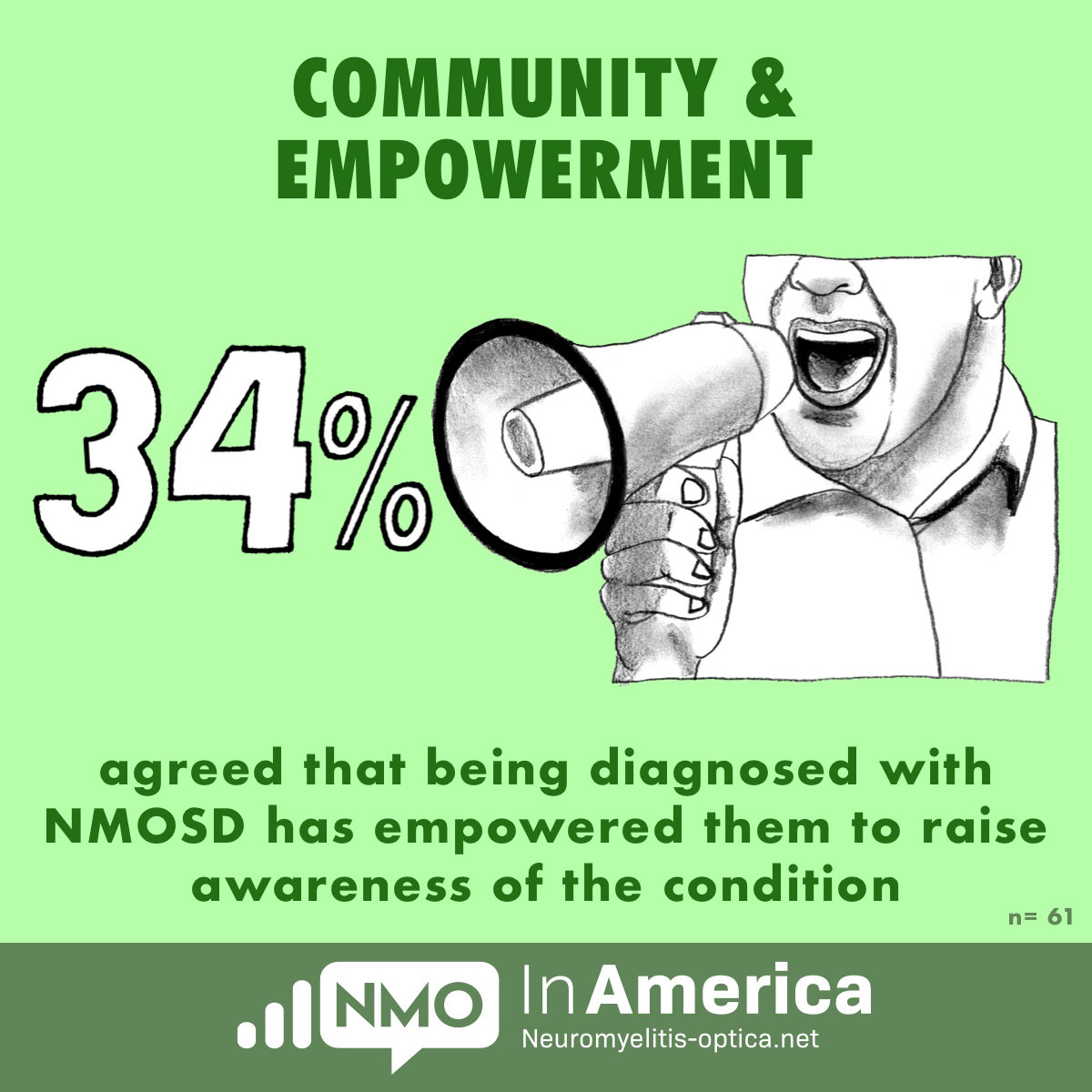 59 percent agree that being part of an online community of people living with NMOSD would make them feel less alone
34 percent agree being diagnosed with NMOSD has empowered them to raise awareness of the condition
The 1st NMO In America Survey was conducted online from January 16, 2022 – March 23, 2022. The survey was completed by 61 people.

Community Poll
Typically, how much time passes between attacks for you?